SPECIALIZING IN EVERY ASPECT OF YOUR WEDDING DAY MUSIC!
From the moment your guests start to arrive for the ceremony to the last dance at the reception, having the right music playing can set the tone for your whole day.  With that in mind, we have put together a very wide range of performance options to allow us to customize our performances to fit your style and personality, giving you and your guests a truly memorable experience!  Read on to learn more: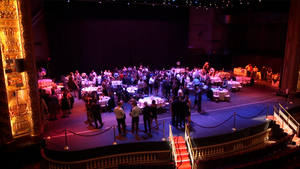 With options including a vocalist accompanied by guitar, piano, violin, or horns, an instrumental performance by any of these instruments, or any combination of these you would like, we have plenty of options available to make sure that you have just the right music for your wedding ceremony!  We are also able to learn special requests to make sure that the music is the perfect fit for your special day!  
Providing the perfect ambiance while you and your guests are mingling and beginning the celebrations, we can tailor our performance to set just the right mood!  Whether it is a solo act crooning the Standards or an acoustic act performing anything from easy listening Jazz to upbeat Pop/Rock, or a full band, you are sure to find just the right option!
The right music can make or break a party and there is always the tough decision:  DJ or Live Band?  Well with the Uptown Sound you don't have to choose!  You get the best of both worlds with a live band specializing in the hits of yesterday and today that features an in-band DJ, allowing them to have a virtually unlimited song list!  By having the DJ as part of the band, this prevents that awkward drop in energy when the band is on break.  The group actually takes it one step further and treat their entire show like a DJ would, seamlessly transitioning between songs and between the Band and DJ to create a truly memorable performance that will keep your guests on the dance floor all night long!  The band is able to perform as small as a four piece and can expand to a virtual Orchestra adding in horns and even strings!!